Learn More
Q: Is it safe to promote my videos with QDOMU?
A: Absolutely, we offer organic video promotion that abides 100% with YouTube's Terms of Service. We have worked on thousands of videos with no problems.


Q: What type of videos can you promote?
A: We specialize in all YouTube categories. Let us know your target audience and we'll do the rest.


Q: Can I run multiple campaigns for the same video?
A: Yes, you can run as many campaigns as you like for the same video. Although we recommend to wait until your first campaign completes, before starting another.


Q: How soon can I see results?
A: We'll start your campaign immediately and you will see results within 24 hours.


Q: Where is my video being promoted?
A: Your video will be promoted exclusively through the QDOMU advertiser network, which connects your video to fans of your chosen demographic.


Q: I need to make a change to my order. What can I do?
A: No problem, call us 1 (800) 459-7138 and we'll update your campaign as per your request.


Q: Can I promote a video on a channel I don't own?
A: You can promote any video through the QDOMU network. If you have any questions, you can contact customer support for further assistance.


Q: What is your refund policy?
A: Here at QDOMU, we offer a money back guarantee for every campaign. If you experience any delays with your campaign, please contact us for a refund.
Get Started
Need help? Call 1 (800) 459-7138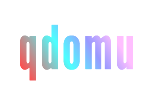 © 2015 - 2022 All Rights Reserved.